Book Templates
Free Book Templates for Self Publishing
Our Book Templates can save you time and money by automating some of the set-up and formatting tasks. We have free book template layouts for inside pages as well as cover templates.
Book Templates for Word -- Inside Pages:
These can be used in virtually any word processor (like Microsoft Word, Open Office, Pages, Word Perfect, etc.) Please note: It's not necessary to use these book design templates. If you've already written your book in a word processing program, it's probably easier to do some basic formatting in your existing file. But, if you're just getting started, we encourage you to download one of our Microsoft book publishing templates, open it up and just start typing. If you're not familiar with various tricks within your word processing program, we suggest you use the built-in 'help' feature of the program, which is free. Or, if you're really serious about learning a new program, check out www.lynda.com. It's one of the best software training websites around. You can get unlimited access to all of their training for $25 a month. Sign up for a month or two, learn everything there is to know about your program, and cancel at any time.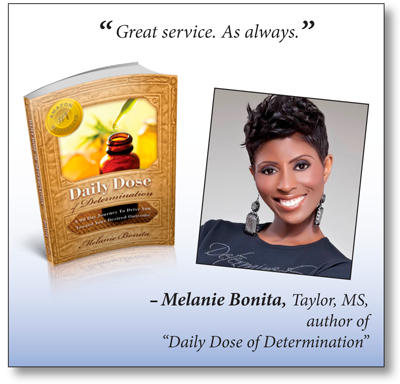 ---
Using our Free Book Templates for Self-Publishing A Book
Here is a very short video (less than a minute and a half) that gives you a quick explanation of how to use our free book design templates for your inside pages. But please remember, you don't have to use our templates. If you've already typed your book, it will probably be easier if you just make a copy of your file, and work on reformatting the copy.
We offer free book cover templates for InDesign or Photoshop as well (below). We'll be adding book cover templates for Microsoft Publisher and Microsoft Word in the future. The book cover templates for Publisher will be pretty straight-forward. They'll be set up so that you can send us a single PDF file with back cover, spine and front cover all together on one page.
The book cover templates for Word, however, will be a little different. Microsoft Word is really not designed for page layout and design. Even for a real expert, trying to lay out a book cover in Word can be a challenge. Therefore, we made it simple for you. If you're using Microsoft Word to design your book cover, design the front cover as one page and the back cover as a second page. Then convert them to PDFs, and send us the two PDF files. We'll put them together and add a spine for you at no cost. It's that simple! We'll always provide you with a PDF proof to review and approve before we print, so be sure to check the spacing and design of your book cover at that point to make sure it looks exactly how'd like it.
---
Our New Cover Size Calculators
Simply click the appropriate button (Perfect Bound (paperback) books on the left, and Hard Cover books on the right.) A .zip file containing the Calculator will be downloaded to your computer. If it doesn't open automatically in Acrobat, double-click the .zip file, which is probably in your "Downloads" folder. This is a PDF form, so it will only work in Acrobat. If you use a different program to view PDFs, the calculator won't work. But don't worry, you can simply call us and give us your dimensions, and we'll give you the proper size for your cover.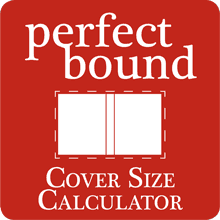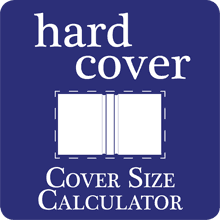 ---
Book Cover Templates -- For Adobe InDesign:
If you have InDesign, choose one of the following free book cover templates. They are arranged by spine thickness, based on the number of pages in your book. Currently, we have free book cover templates available for our four most popular book sizes: 4.25 x 7 inches, 5.5 x 8.5 inches, 6 x 9 inches, and 8.5 x 11 inches.
Is your book over 440 pages? We'll be adding those book cover templates soon. In the meantime, try using our cover size calculators (above), or contact us any time to get the specifics on how to set up your book cover.
---
PDF Book Cover Templates For Photoshop:
Below are 48 Hr Books' free PDF book cover templates. You can use these as a guide for designing your book cover, or open them in Photoshop or other editing programs. Like our free InDesign templates, the thickness will depend on the number of pages in your book. We have free PDF templates for books that are 4.25 x 7 inches, 5.5 x 8.5 inches, 6 x 9 inches, and 8.5 x 11 inches.
---