Be sure to check your converted PDF file carefully before sending it to us for printing. Sometimes, content can shift during PDF conversion.
We can help you create high quality PDF files from almost any program:
You may be able to select "File > Save as PDF." If so, you should see the option here:

Be sure to select "Optimize for Standard Printing and Publishing" and make sure that "Minimum size" is NOT selected.
If saving as PDF is not an option, we recommend using the free PDF converter called "doPDF" (available here) if you are using a Windows computer. Once you have the converter installed on your computer, go to File > Print. Make sure you choose "doPDF v7" as your printer, and then click on the "Properties" button.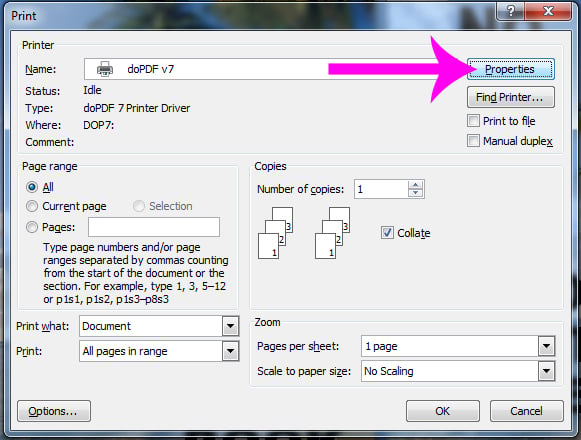 Another window will open up and in the bottom left corner you will see a drop-down menu labeled "Graphic resolution (dpi)." Change the resolution to 600 dpi and hit "Ok." Then, press the "Print" button.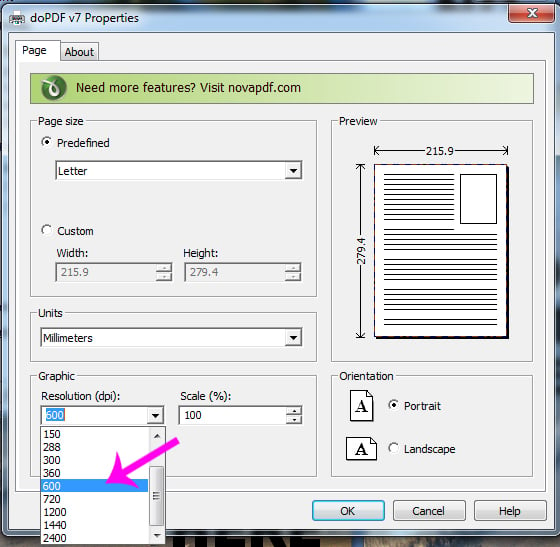 Very Important >> In the next window, be sure the box for "Embed fonts" is checked. You'll also want to pay attention to where you are saving this PDF file. It's usually easiest to save it to the Desktop, and give it a unique name like "48Hr inside" with today's date. This way, it won't get confused with previous versions.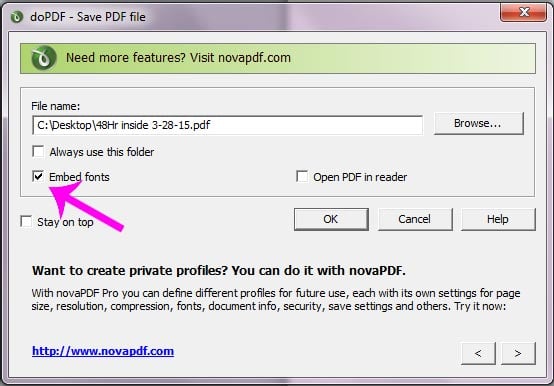 Choose Export and Adobe PDF (Print). When the window opens, choose Press Quality.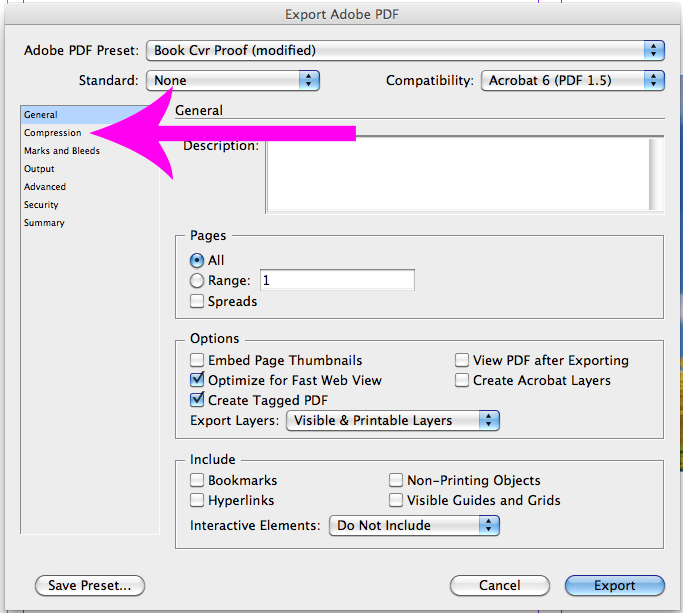 If you'd like to adjust the settings on your own, go to the "Compression" options on the left-hand side, make sure all elements are set to "Do not downsample" and "Maximum" quality. Then, click "Export."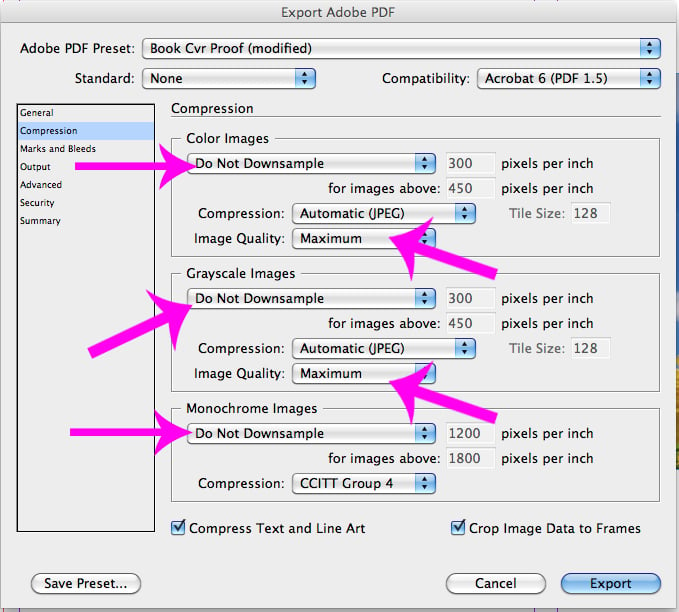 Under the "File" menu at the top, choose "export as PDF" and then change the resolution to 600. Make sure to choose "Lossless compression" or JPEG quality "100%." Then, click "Export," choose a location on your computer to save the file, and click "Save."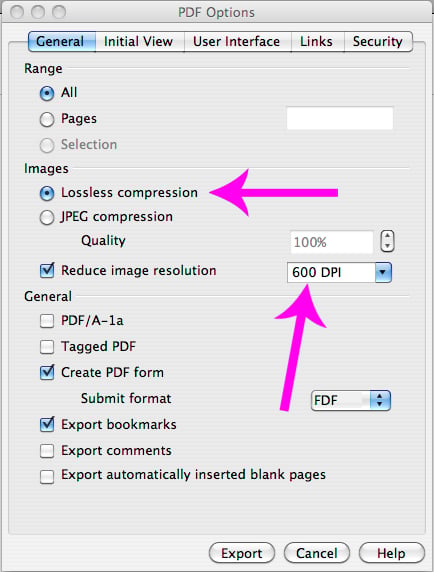 Go to File > Export to > PDF. A window will pop up with some options. Make sure "PDF" is selected in the top left corner, and under "Image Quality" use the drop-down menu to make sure "Best" is selected.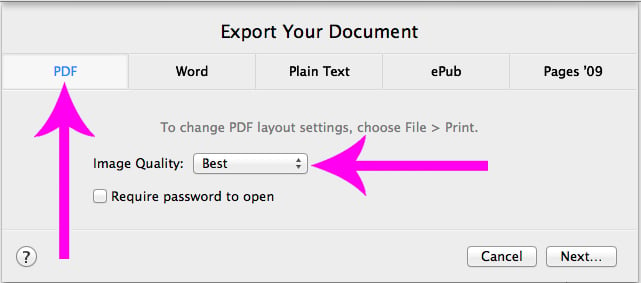 Then click "Next," choose a location on your computer to save the file, and click "Export."