How to review your
48 Hour Books proofs
Below, we've outlined the major items you'll need to check when reviewing your proofs from 48 Hour Books. We want you to be happy with your books, so please take the time to look over your proofs thoroughly before approving.
We CANNOT reprint orders if mistakes in the finished books were also in the proofs.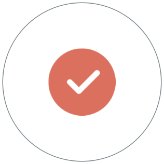 Rule #1: Never sign off on a proof if it's not correct.
Rule #2: Never assume.