These days, social media is the primary way to market yourself and it's crucial to your book marketing plan. It's great to have a personal website and blog, but unless people are following you, how will they be directed to your website? It all starts with social media.
As a self-publishing author, you don't have to be a social media wizard with thousands of followers to market your book - there are simple steps you can take. After you've established your platforms, maintaining your social media presence is easy.
For book marketing, we recommend marketing your book on Facebook, Instagram, and TikTok. Each platform has its own audience and can be utilized in different ways. Here are just a few ways you can market your book on social media:
Facebook:
For older age groups, Facebook is still the most popular social media channel. If you choose to only market your book on Instagram and TikTok, you could be isolating a large group of potential readers by skipping Facebook. If your book is targeted toward a younger demographic, you may not see a meaningful use of Facebook. It's important to do your research on demographics for your genre to see which age ranges generally consume books like yours.
As of 2021, Facebook is the most popular social media network for people aged 35-44. Because of this average demographic, Facebook audiences tend to engage with posts that are more inspirational, funny, or nostalgic. Try incorporating inspirational author quotes, personal anecdotes and memes, in addition to general information about your book and yourself as an author.
Instagram:
On the other hand, Instagram is popular with a younger demographic, with 25-34-year-olds taking the top spot for average user age. That's why Instagram is where you should really focus on a "style guide" to live by. What this means is, choose colors and fonts for images and ads that match your book cover or personal website and remain consistent with the aesthetic of your personal brand. Visual interest is important on Instagram, so you want to be thoughtful about post creation. Create staged book photos with fun backdrops and props that match the theme of your book. Create short reels with movement that will make someone stop and watch while scrolling their feed. Post stories with polls and other interactive content to really engage your followers.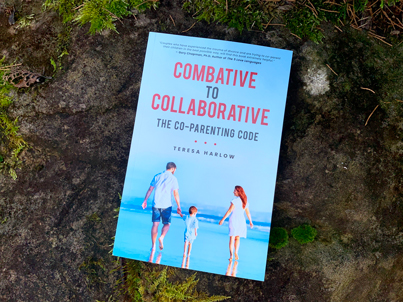 TikTok:
This might be the platform you're dreading the most. Trust us, we get it. TikTok can feel a little daunting at first, but it's unavoidable and it's time to jump on the bandwagon. While 60% of users are between the ages of 16-24, 26% are between ages 25-44. And because many people find TikTok content on Instagram, you can make TikTok be a great cross-functional platform where content can be shared to your Instagram and Facebook pages.
The first thing you should do is explore the #BookTok feed on TikTok - #BookTok is a BIG deal for self-publishing authors. Many authors live on TikTok now, so it's time to join the community. Just by creating a video and putting #BookTok, you are entering a feed of millions of followers. Best-selling author, Colleen Hoover, famously rose to fame after becoming popular on TikTok, showing just how many book lovers follow #BookTok and impact sales.
Additional Marketing Tips
Now that we've gone over each platform, here are some more tips for marketing your book on social media:
If you want to schedule social media posts ahead of time, consider using free sites like HootSuite. You can organize your social media calendar as far in advance as you want to, so you don't have to worry about posting every single day – simply create an account to get started.
Look up other authors in your genre to examine their social media networks and see what works for them and what doesn't. What are the common trends being posted? Take notes and come up with new ideas.
Explore #BookTok for inspiration. I know we already went over the importance of #BookTok, but we can't stress this enough - It's a thing!
Consider setting up a monthly budget to promote posts. You can "promote" posts you've created on Facebook and Instagram and create curated audiences to target the posts to. This will help with overall brand awareness and drive people to your website or social media pages.
Create engaging video content that will make people stop scrolling.
Like many aspects of marketing, we've only scratched the surface and plan to continue to research popular trends and best practices in book promotion. For more marketing tips, check out our Marketing Resources where we've compiled the marketing advice we've researched so far. And if you're just getting started with the self-publishing process, our Self-Publisher Checklist is a great place to start!
Marketing a book on social media doesn't have to be hard – it just takes planning, finding your audience, and a little creativity.