Self-Published Author Spotlight: Gary Joseph Zwiezinski, romance author
About the Author:
Gary Joseph Zwiezinski has worked for 17 years as a major market radio personality at WGAR, FM 99.5, Cleveland's Country, in Cleveland, Ohio. He was a long-time business owner of a large-scale screen printing operation, a Regional Manager for the Professional Bowlers Association and he bowled on the professional level for over twenty years on the Pro Bowlers Tour. In 2009 Gary was elected to the Lorain Bowling Hall of Fame. He grew up in Lorain County, Ohio, twenty-five miles west of Cleveland, Ohio and still lives within one mile of the hospital he was born in.
His background and jobs have allowed him to be in the company of many famous people. Retirement has opened the door to writing and he has embraced the excitement of doing so.
His writing of novels has been an adventure and he loves every character as if they were a part of his family. In a sense they are since he created each one in his mind. Whether it is a children's book, a novel, or another autobiography, he pours himself into each word.
What is the title of your book?
Oceans of Love
Tell us about your book!
Levi Jacobs grew up in Cleveland, Ohio, but he had always had a dream of living by the ocean. Eventually, he bought a small surf shop on Florida's east coast. Karli Radkowski worked at a marketing firm in Cleveland. She loved the work, but grew to dislike the job, mainly because of her overbearing boss. One day Karli, who was on vacation in Florida, walked into Levi's shop. Though they lived far apart, they got over the hurdles and found a way to date, and maybe more…
What inspires you to write?
I am a storyteller and I love creating and telling stories. The process of having an idea and creating the characters and their history is exciting to me.
How often do you write?
I write every day and very seldom take a day off. I have been called a binge writer. When I have an idea, I need to get it down on paper before I forget it. I don't use a traditional outline, but I do use a lot of notes.
How long have you been writing?
I wrote my autobiography about my days on the radio in Cleveland and in other places around the country in 2005, so 18 years.
What is the hardest part of writing, in your opinion?
For me, after writing 53 books, I have to really work at making each new character different in some way. One side problem is coming up with character names and occupations. I struggle with those two topics. I try not to use common names to give each book a unique flavor.
Have you ever experienced writer's block? If so, how long does it usually last?
Yes, I have, but luckily only once. It lasted a few weeks then I finally went to Florida and got a hotel room and sat there and began to just write down ideas, and eventually I was back into the writing process, though I didn't have a computer with me. I hand wrote over 35 pages of a book on a note pad.
Do you have any tips you would like to share to overcome it?
Relax and just go back and read through the story and let it take you on to the next part. That is my best advice.
Describe your writing process. Do you have a routine?
My writing process is to sit in my office and cut out any distractions that are around me and just to focus on the story rattling around in my head. I do my best writing very early in the morning, at like 5 a.m., but I do write throughout the day. Some days I only write a chapter, which is roughly 2000 words for me, but other days I write two or three chapters.
Do you read? If so, who are your favorite authors?
Oddly, I do not read novels at all, but I do read a lot of autobiographies. I love learning about other people. Although I do not read Stephen King, I do listen to a lot of his philosophies on writing. One that I live by is, "Follow the story where it leads you."
What is the most important thing about a book to you?
To me it's the story and then the characters. Without those two elements, you don't really have a book.
Any advice you would like to give to aspiring writers or authors looking to self-publish?
Edit, Edit, Edit! Talk to someone that has done some self-publishing and learn from what they have to tell you. Don't believe everything you read on the internet; it is not as easy as they make it sound. Most of all, make sure what you plan on publishing has been read by someone that is independent of you, and get honest feedback. In my case, I initially used another printer that took control of a couple of my books and posted them for sale without my permission. Then I found 48 Hour Books and those concerns are gone. The quality of the books they print are spot on. The final product is very important, after all the work you put into writing.
What is the most rewarding thing about printing your books?
Just to open the box and hold something that I have created. It is exciting EVERY TIME, even after 53 books.
You can purchase Oceans of Love and view Zwiezinski's full catalogue at www.zmanalmostfamous.com today!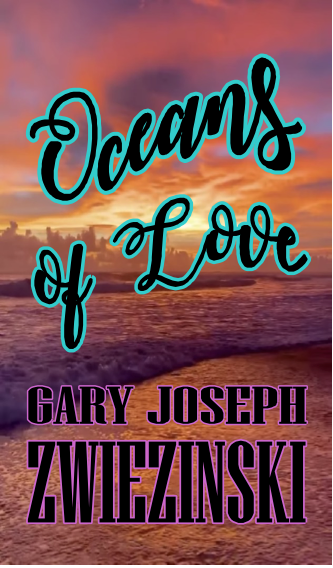 Feeling inspired? Partner with 48 Hour Books and start your self-publishing journey. If you have any questions, don't hesitate to contact us! We are here to help through every step of the way.