If you're new to printing a book, there are a lot of decisions to make when it comes to selecting the print materials that will compose your masterpiece. We try to break everything down for you on our website and online order form, but if you ever have questions while filling out your order, look for the "More Info" icon on each selection for a detailed description!
A common request we receive is to describe our paper options. Below you will find a breakdown of each paper type, along with recommendations for each!
Offset Paper (uncoated)
60# Bright White: This is our standard paper option. It is a smooth, uncoated sheet. If you're printing a standard chapter book, containing mostly text, this is the option most of our customers choose!
70# and 80# Bright White: These are thicker versions of our standard offset paper. If you are printing a book that people will be writing in, you'll need an uncoated paper with added thickness, which makes these options perfect for workbooks and journals.
60# and 70# Cream: Our cream paper options are very much true to a cream color, rather than an off white. Many customers find that the cream adds a richness to their books. Our cream paper comes in the standard 60# weight and a slightly thicker 70# weight.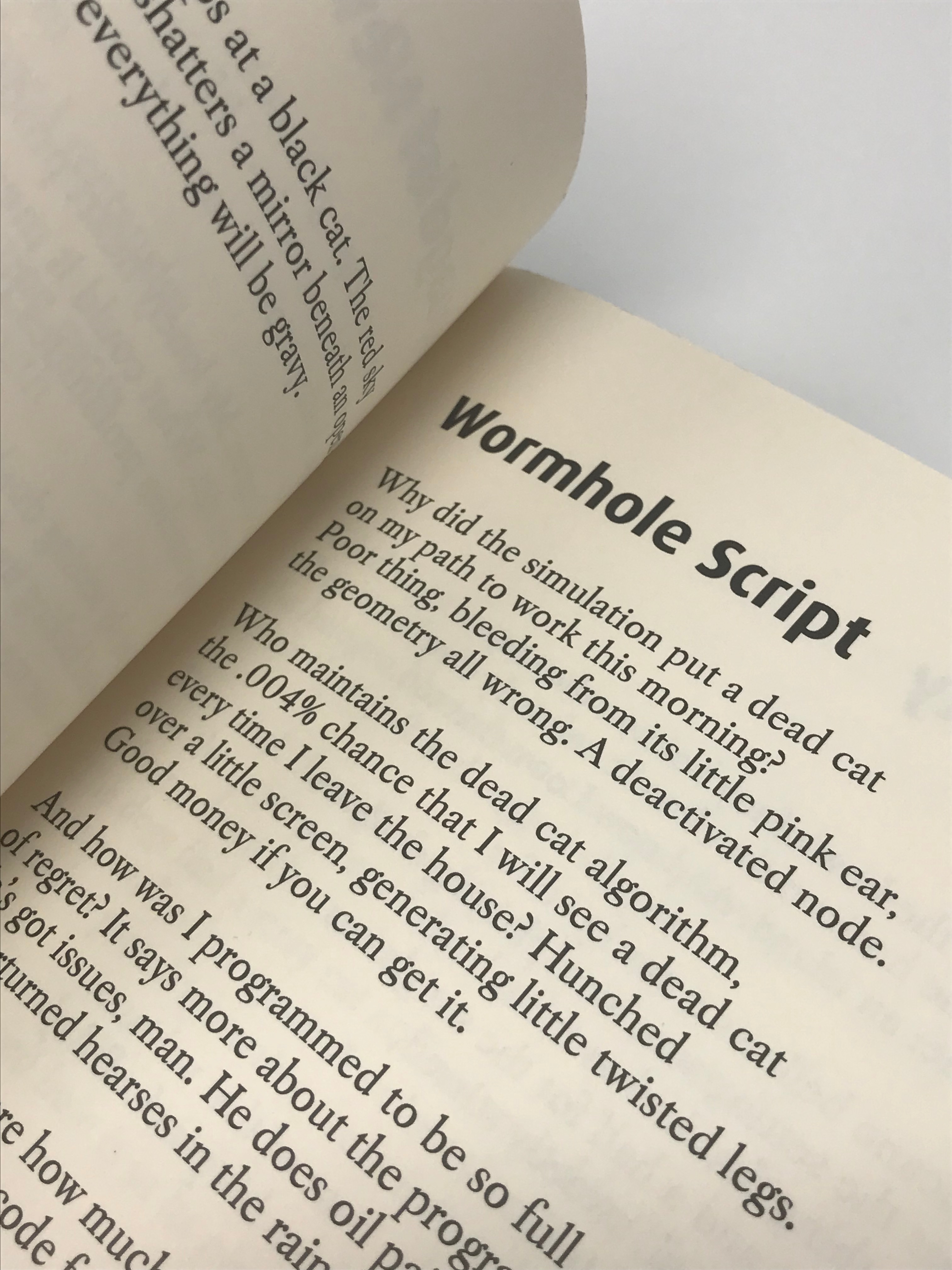 (60# Cream Offset)
Coated Paper
80# and 100# Gloss Text: Perfect for photos and illustrations, our Gloss Text paper comes in both 80 and 100# for added thickness. These options are recommended for children's books, art books, photography books, or any book that is full color.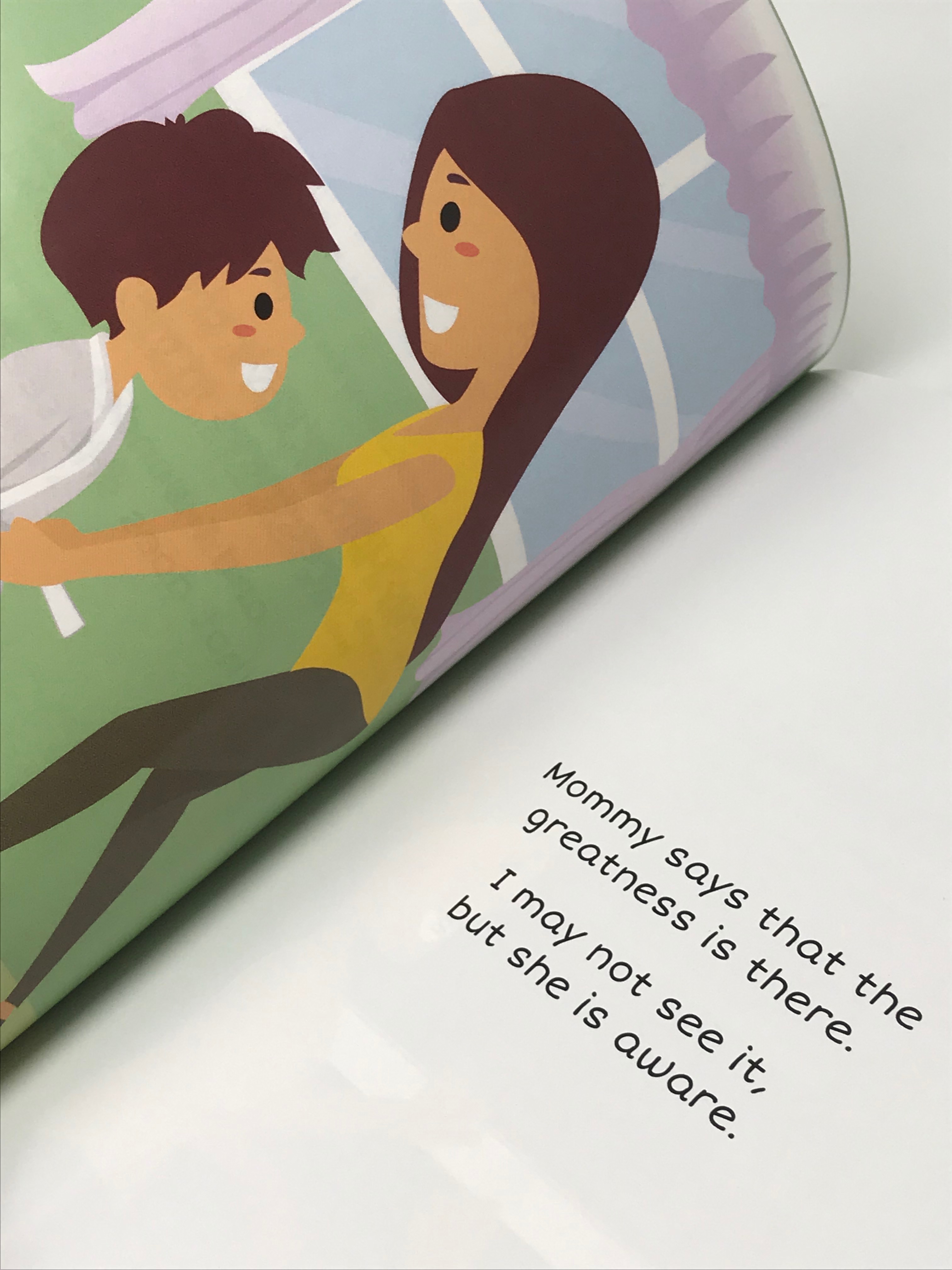 (80# Gloss Text)
80# and 100# Silk Text: "Silk" refers to the matte coated finish of this coated paper. We recommend these paper types for books with a combination of photos/illustrations that also include a fair amount of text. The matte finish will help restrict any natural glare you may receive with a gloss finish, which could potentially impede reading large bodies of text, which is why this paper type is sometimes referred to as a "low gloss."
*If you have a low page count and you want some added thickness to your spine, upgrading the weight of your paper will help achieve the added width you desire.
As lovers of books, we rely heavily on the written word, but when it comes to talking paper, it is probably best to view these options for yourself! Luckily, you can order our free Ultimate Guide to a 48 Hour Book directly from our website. In addition to information and tips, you'll find examples of our paper options with printed photos in the back of the book, so you can compare and make an informed decision when choosing the paper type for your book!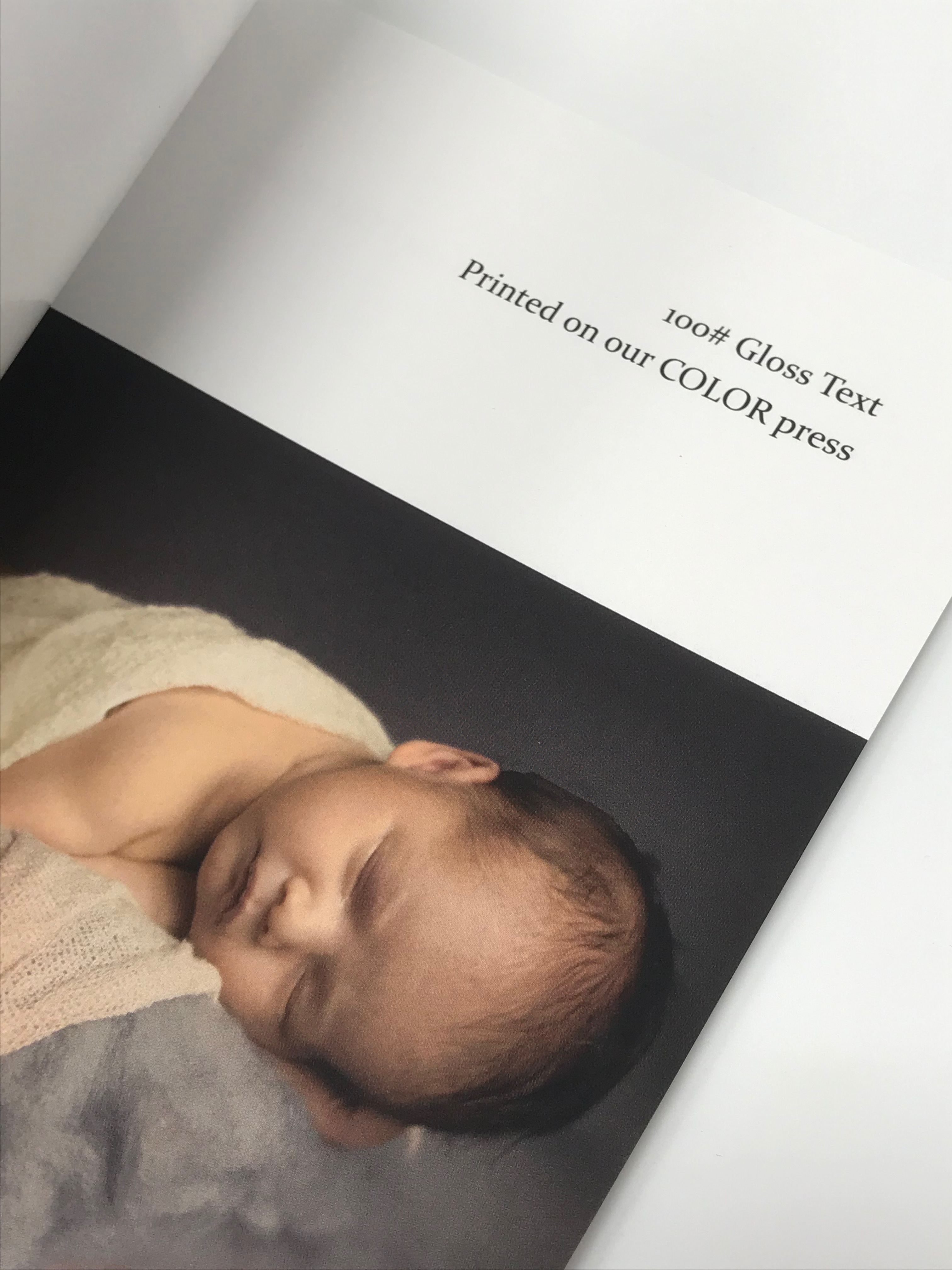 (Ultimate Guide sample book interior)
Once you feel confident about choosing the print options for your book, contact us for the next steps in your self-publishing journey!