Printing a cookbook may seem pretty standard when you consider the book's purpose - to share recipes! But what makes a cookbook successful? What makes a cookbook easy to use? Whether you are printing a cookbook to share with friends and family or printing to sell, here are five self-publishing tips to help make your cookbook a success!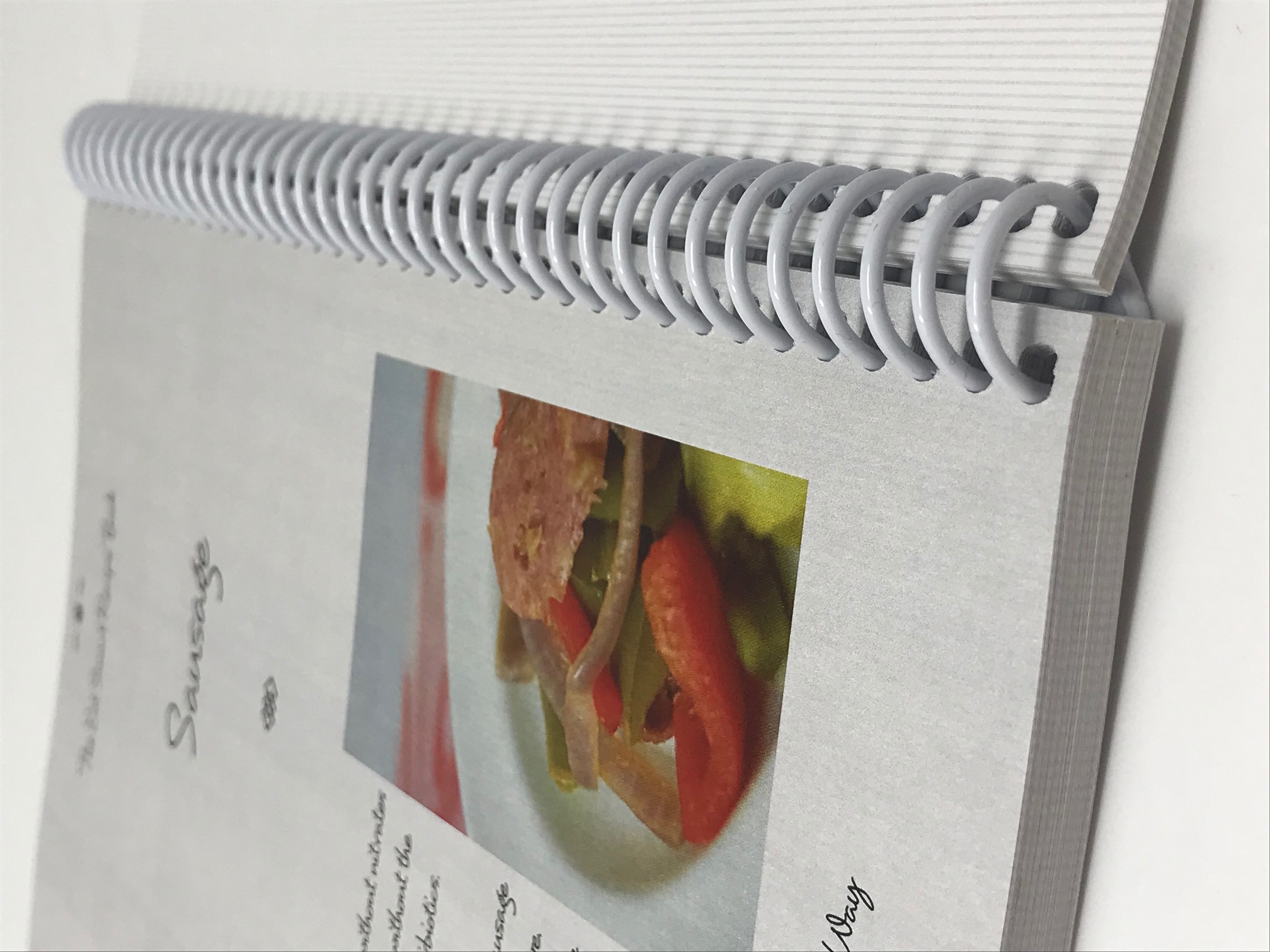 Design an Enticing Cover
Your book cover is the first thing people see, so you want to make it stand out! Cookbook covers should be inviting, comforting, and appetizing. Look at cookbooks you own and determine what kind of book aesthetic you like best! Choose a design that represents the recipes inside or the sentiment behind sharing your cookbook with others. If you need help with your book cover, check out our Create-A-Cover service!
Consider Lay-Flat Binding
The type of bookbinding you choose for your cookbook is your personal preference. When deciding, think about how your cookbook will be used. Perfect bound (paperback) and case bound (hardcover) books are always an option, but when you're cooking and constantly looking at a recipe for reference, coil binding is the best option. Coil-bound books can lay flat on the counter, making it easy to follow a recipe while trying to execute the dish in progress! At 48 Hour Books, we print coil-bound books in five business days, so keep this in mind when planning for cookbook printing.
Include High-Resolution Images
Who doesn't want to see pictures of delicious dishes? When browsing cookbooks, consumers look for quality photos that serve as visual references. When people see vibrant, full-color photos of the dishes in your book, they can picture creating their meal and salivate at the potential outcome. Make sure your images are high-resolution. We recommend 300 dpi (dots per inch). If you have questions about the resolution of your images while working on your book, contact us!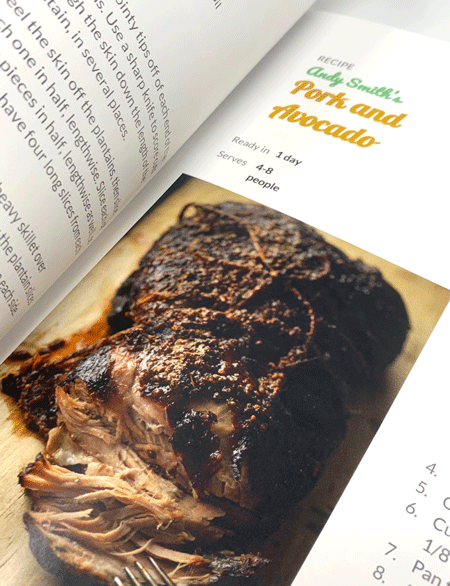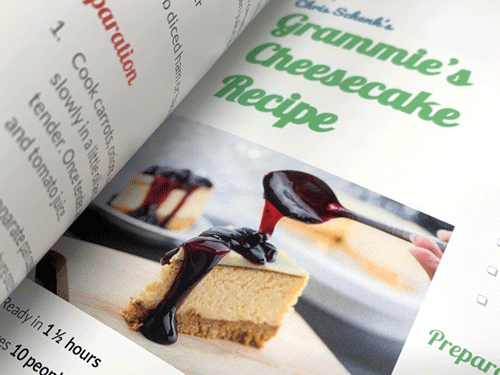 Provide Mouthwatering Descriptions
Proving descriptions of your recipes is another way to draw people in to want to start cooking. Use language that is appetizing, informative, and mouthwatering. These descriptions can be used as captions for images or you can simply place them under the recipes. If you are printing a cookbook for friends and family, these descriptions can be more sentimental to express how they became part of your traditions.
Make Your Layout Simple
The way you format your cookbook has a big impact on its functionality. You want your cookbook to be easy to use. Instructions should be clear and concise and follow the same format from recipe to recipe. Research how recipes should be worded, for example, using the correct abbreviations for measuring ingredients. If you need help formatting your book, 48 Hour Books has free book templates that come in different sizes, or you let our prepress technicians do the work for you by adding reformatting to your book order.
Bonus: Book Tabs
Book tabs can be a smart addition to your cookbook, especially if you plan on dividing your cookbook into sections ("Appetizers," "Entrees," "Desserts," etc.). Our die-cut tabs can be printed in black and white or full-color. Learn more about book tabs and other publishing options.
Once you're ready to print your cookbook, partner with 48 Hour Books for your self-publishing and book printing.